Perfect Wine Pairs in the Lion City
Choosing the perfect wine for Singapore's must-try cuisine is a snap with this guide.
Singaporean cuisine is bold, colourful and flavourful and often complex. Yet pairing the perfect wine with classic or contemporary Lion City cuisine isn't difficult. Try AccorHotels' most celebrated dishes and pair them with these complementary vintages.
---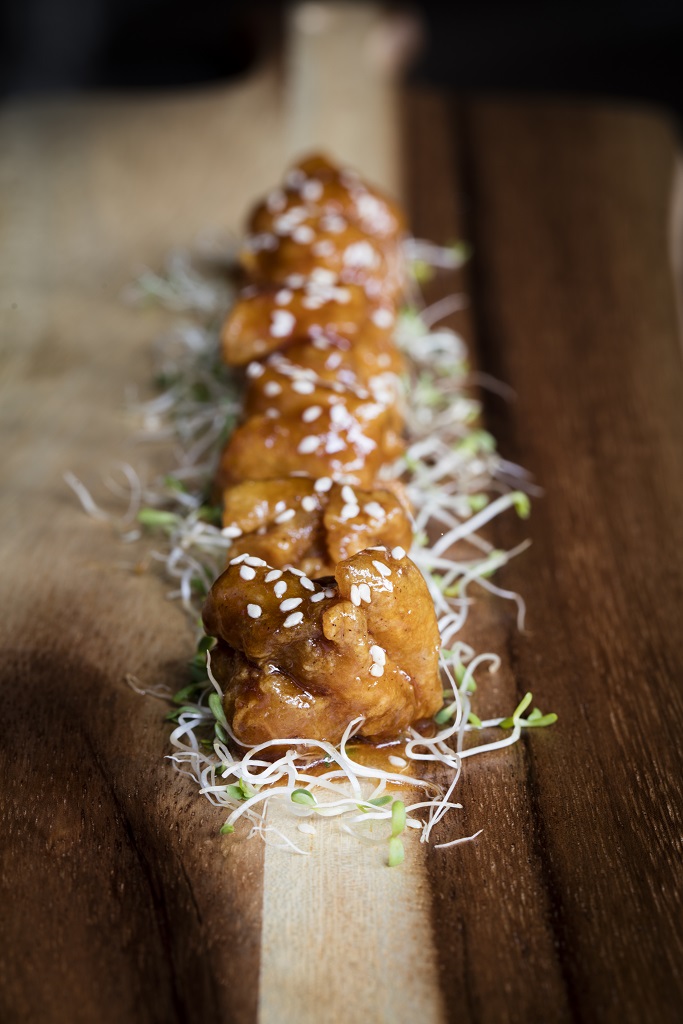 Crispy Marmite Chicken Tapas + Riesling
A favourite appetizer at Chat Chow Casual Dining, the poolside eatery at ibis Styles Singapore on Macpherson, this bold finger food needs an equally robust wine to augment its sweet and salty flavours. The tartness of an aromatic, dry or semi-sweet Riesling or a medium-dry Gewürztraminer strikes a perfect balance and brings out the nuanced notes of both the food and the wine.
---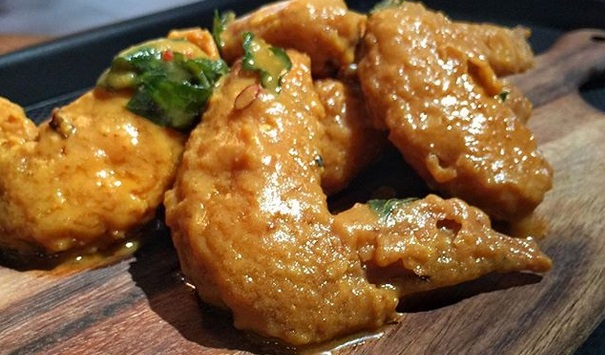 Chicken Wings Marinated with Curry Spices + Rosé
This bold, aromatic curry dish is a speciality of Taste Restaurant, the casual, international restaurant at ibis Singapore on Bencoolen. The dish's notes of ginger, star anise and cinnamon blend with a zesty dose of red chilli padi or bird's eye chilli. Any number of dry whites pair well with this piquant fare, but we like to strike a contemporary chord and match it with a well-chilled, fruity Rosé, either still or sparkling.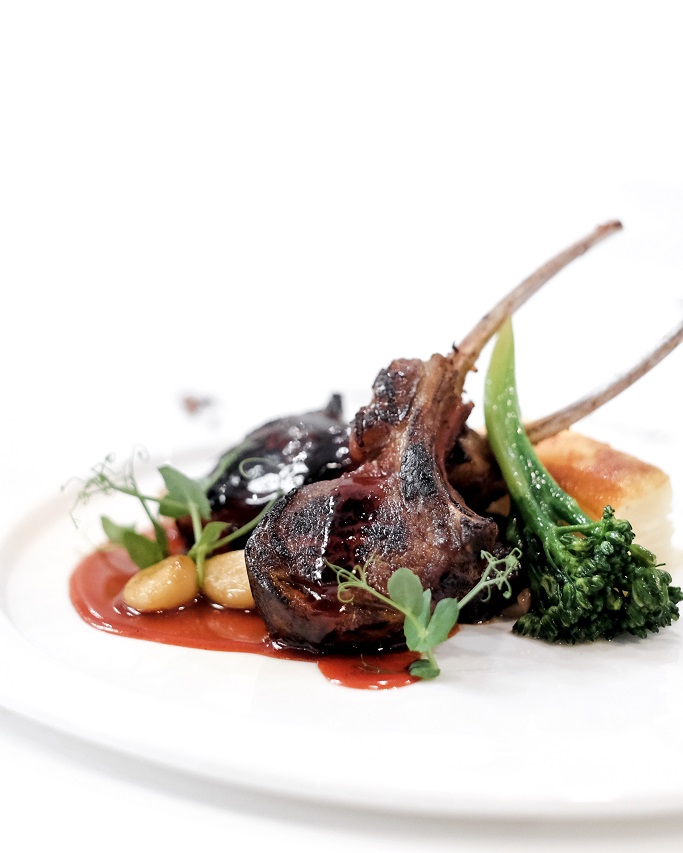 Char Siew Rack of Lamb + Cabernet Sauvignon
A signature offering of Royale at Mercure Singapore Bugis, this refined dish combines the delicate flavour of prized morel mushrooms with garlic baked in citrus, thyme and bay leaf olive oil, served over tender marinated lamb. While Cabernet Sauvignon is a classic wine to pair with lamb, a Pinot Noir or Sangiovese brings out the nutty accents of the morels.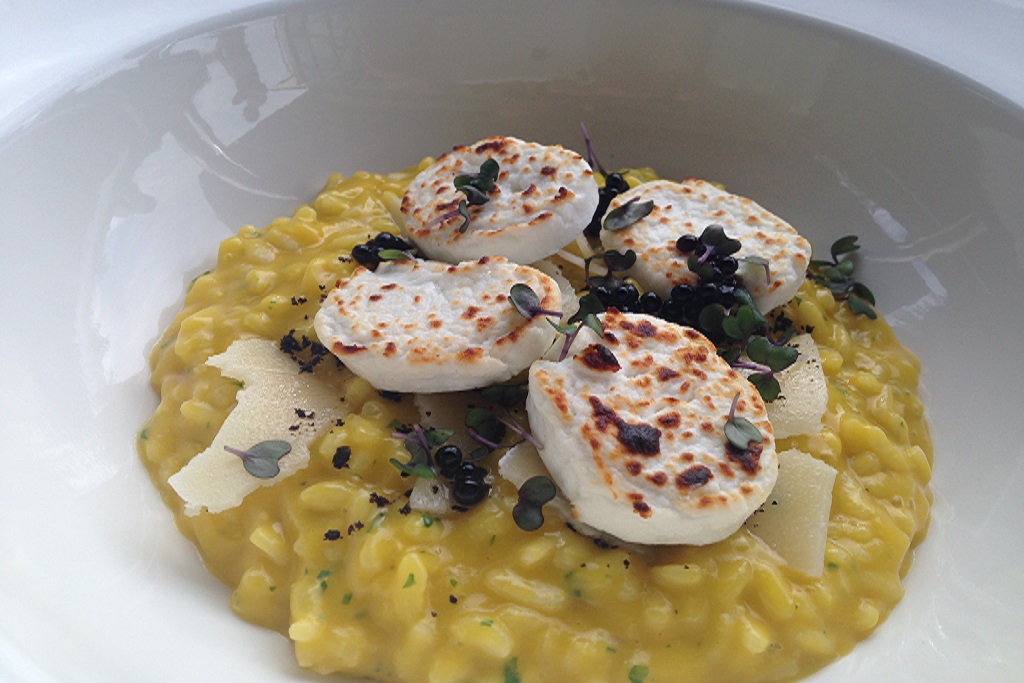 Organic Pumpkin Risotto + Chardonnay
Featured at The Garden, the tranquil restaurant on the grounds of So Spa at Sofitel Singapore Sentosa Resort & Spa, this dish features nutty rice paired with delicate pumpkin puree and topped with toasted goat cheese. Structured and complex in flavour, the risotto pairs ideally with a buttery, oaky Chardonnay or even a spicy Grenache blend.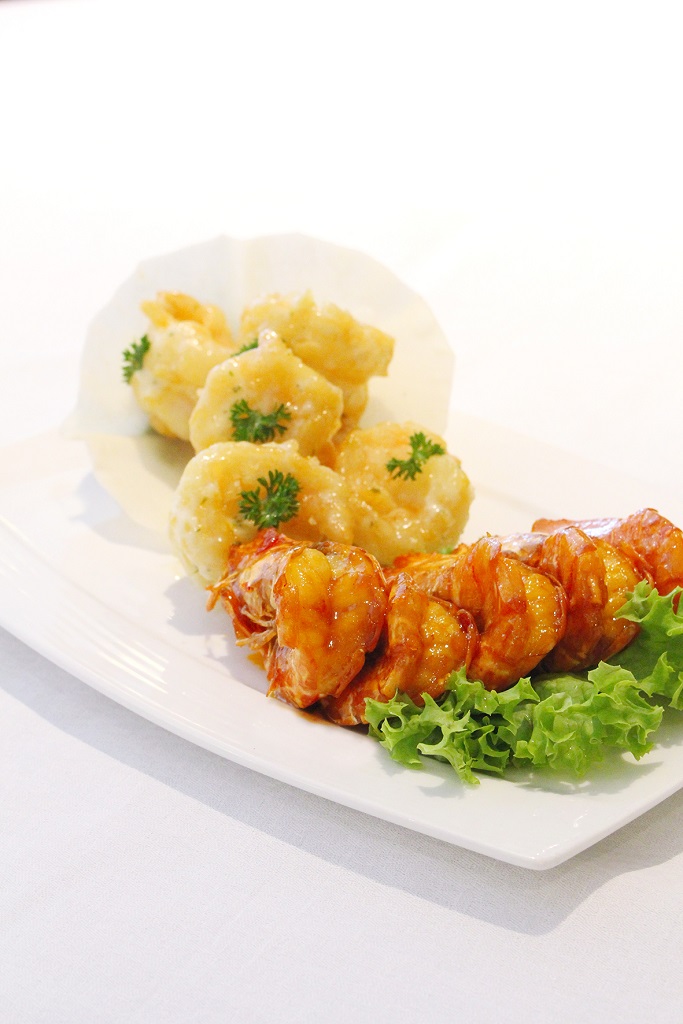 Prawns with Duo Sauce + Sparkling Wine
A house speciality of Jia Wei Chinese Restaurant at Grand Mercure Singapore Roxy, this inventive shrimp dish offers two palate pleasers on one plate: sweet and spicy Szechuan shrimp and shrimp in a tangy cheddar cheese sauce. A sparkling wine, be it Champagne, Prosecco or Cava, provides the perfect counter of tartness to this fried and saucy selection.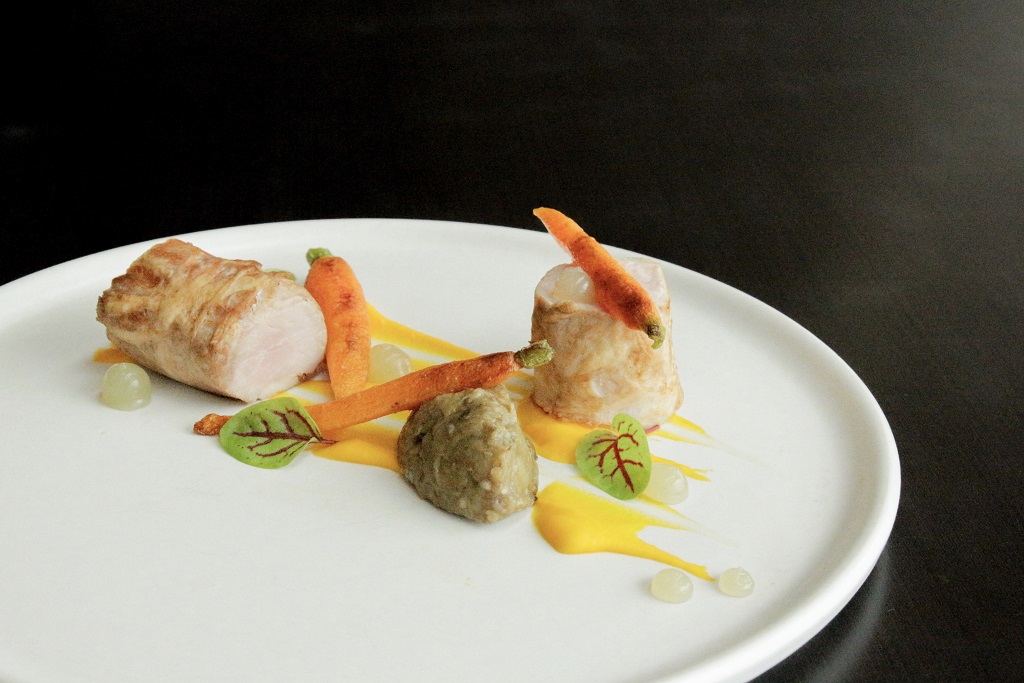 Iberico Pork Loin + Viognier
A signature entrée from Chef Paul Hallett of Equinox Restaurant, the dazzling fine-dining venue at Swissôtel The Stamford, this modern, sophisticated take on tender pork loin features an aromatic blend of herbs, savoury eggplant and a sweet-savoury sauce made with apple and lemon juice. Its subtle flavours are well matched when the perfect wine is an aromatic Viognier or a fruity Chianti.