5 Classic Singaporean Dishes You Shouldn't Miss
Every place has its must-try foods, and Singapore is no exception.
What makes the city's cuisine stand out from much of the rest of the world is the sheer variety of flavours and cultural influences melded together to create unforgettable, amazing cuisine.
Even if you're staying in Singapore for just a short time, there are five classic dishes you shouldn't miss. Like sukiyaki in Tokyo or bouillabaisse in Marseille, here are the five foods the Lion City is famous for and where to find them.
Hainanese Chicken Rice – Comfort food, Singapore-style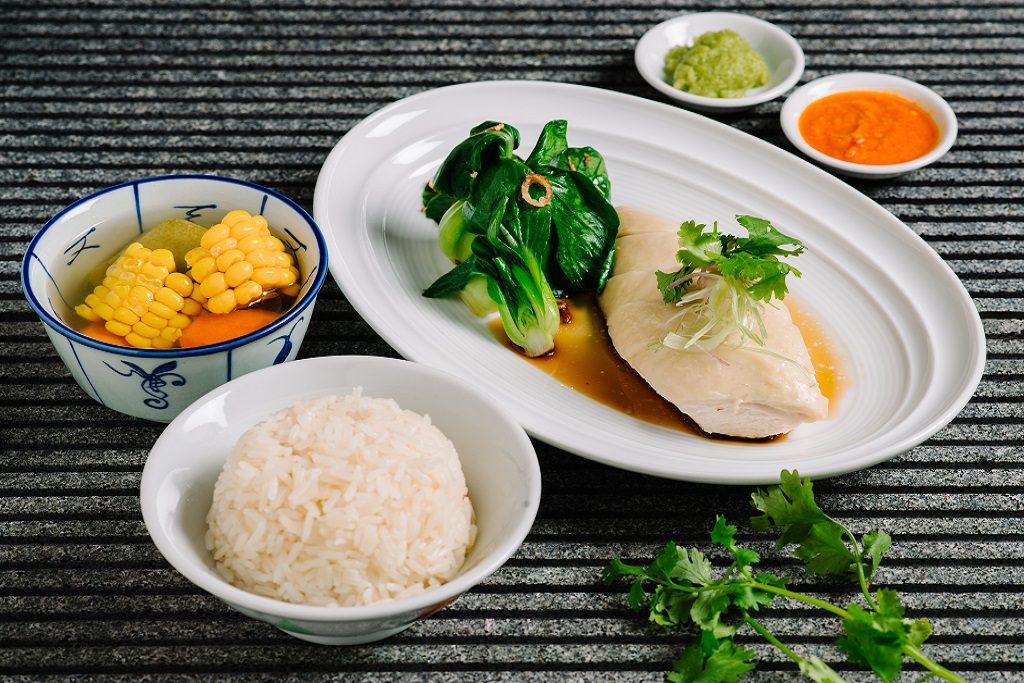 Introduced by immigrants from the Chinese province of Hainan, Hainanese Chicken Rice is now considered a national dish of Singapore. The combination of poached chicken in a delicate broth, served with seasoned rice, vegetables and spicy condiments, is served everywhere throughout the city, from street hawkers to fine dining restaurants. Try Chef Casey Lai's fresh, modern take on this classic at The Taste Restaurant, the signature restaurant of ibis Singapore on Bencoolen.
Chilli Crab – Crack this signature seafood dish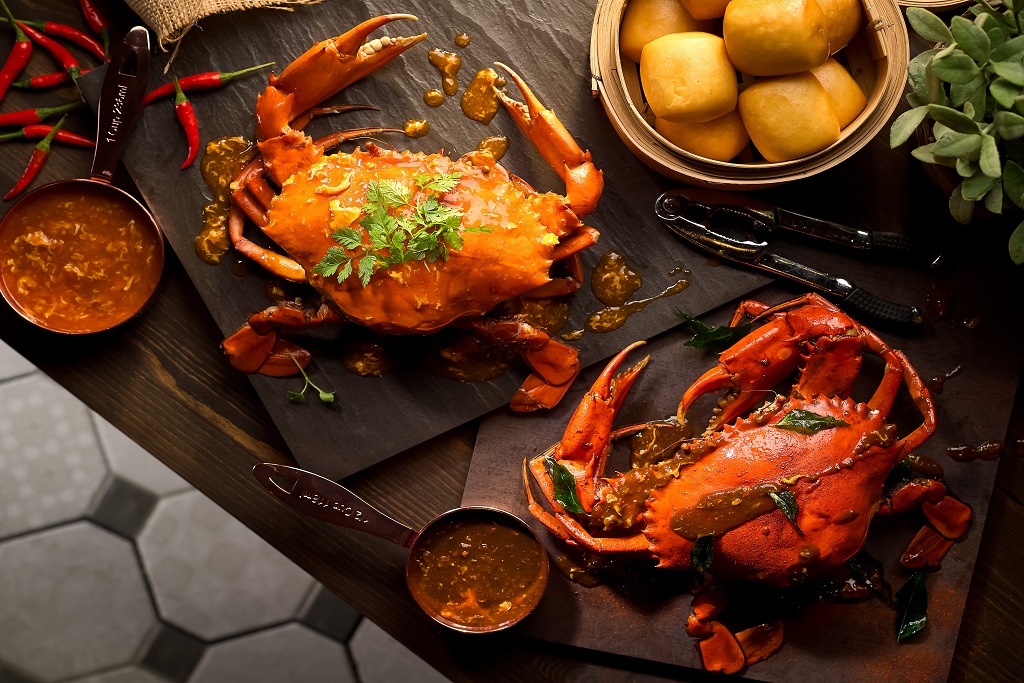 A whole crab stir-fried in a spicy red sauce with a slightly sweet aftertaste, Chilli Crab is cherished for its addictive flavours and tender meat. It's usually served with fried mantou (bread buns) so not a drop of the sauce is wasted. What began as simple street food has, over the decades, become Singapore's most famous seafood dish. Sample different takes on Chilli Crab starting with the Singapore Chili Crab at Kwee Zeen at Sofitel Singapore Sentosa Resort & Spa. Ellenborough Market Café at Swissotel Merchant Court offers a classic version with fried mantou. Chili Crab Sliders and a pizza version are tasty alternatives at The Square at Novotel Clarke Quay.
Laksa – Spicy noodle soup bursting with complex flavours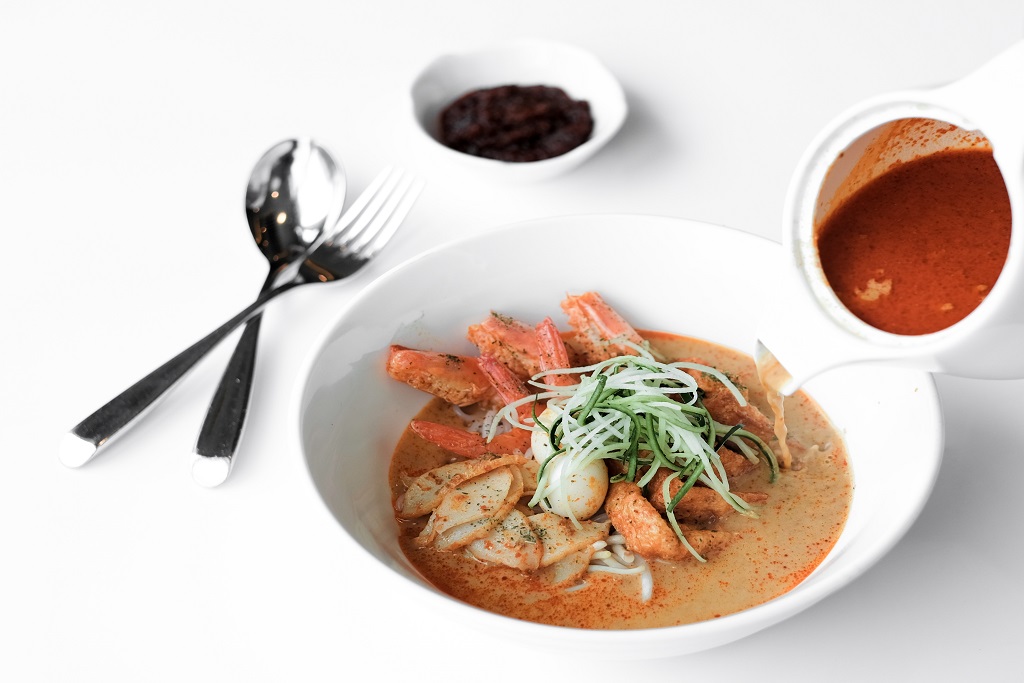 This aromatic noodle soup from the Peranakan culinary tradition of Chinese immigrants combines shrimp, coconut milk, chilies and more for a fragrant dish that is piquant and surprising at every spoonful. Nyonya (curry) Laksa is one of the most common variations and a favourite at Ellenborough Market Café at Swissôtel Merchant Court. Katong Laksa, with its spicy pink broth (coconut milk and chilies) and thick noodles, is the favourite of most Singaporeans. Also delicious are Asam Laksa (with a tamarind base) and Sarawak Laksa (made with a delicious reddish-brown paste).
Nasi Lemak – Rice for breakfast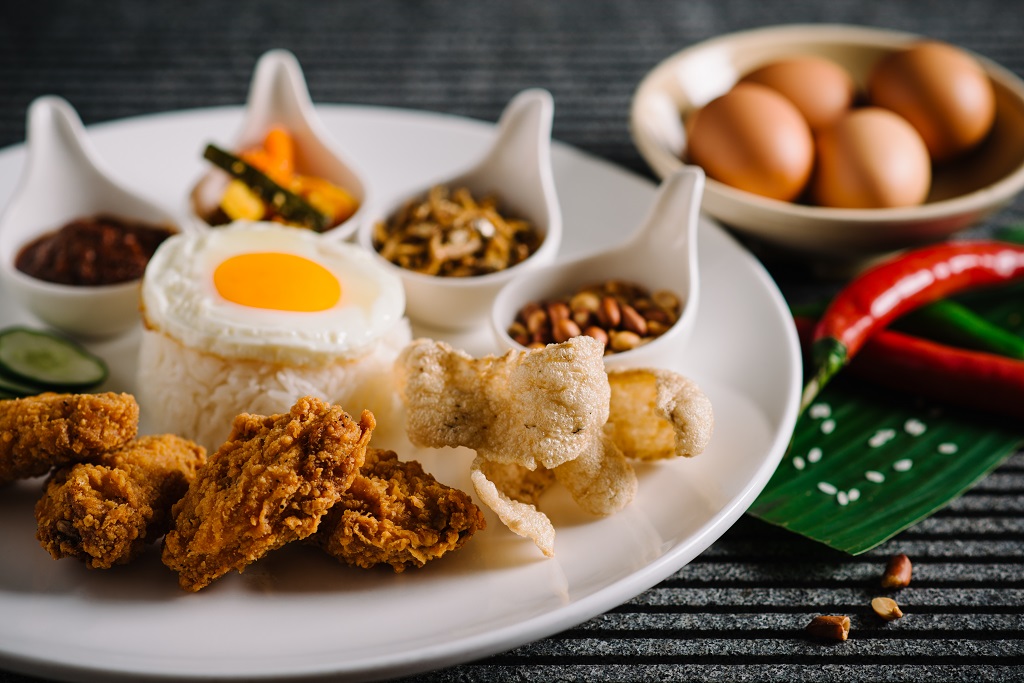 Fragrant pandan leaves and coconut milk give Nasi Lemak, a rice dish frequently eaten at breakfast time, its distinctive flavour. Try pairing it with Sambal chili, a spicy paste of chili, garlic, onion, dried shrimp and Ikan Bilis for a local taste treat. Peanuts, cucumber slices, anchovies and a fried or hot boiled egg accompany this dish that's as colourful as it is delectable. Nasi Lemak is a signature menu item at The Taste Restaurant at ibis Singapore on Bencoolen.
Satay – Singapore's most popular finger food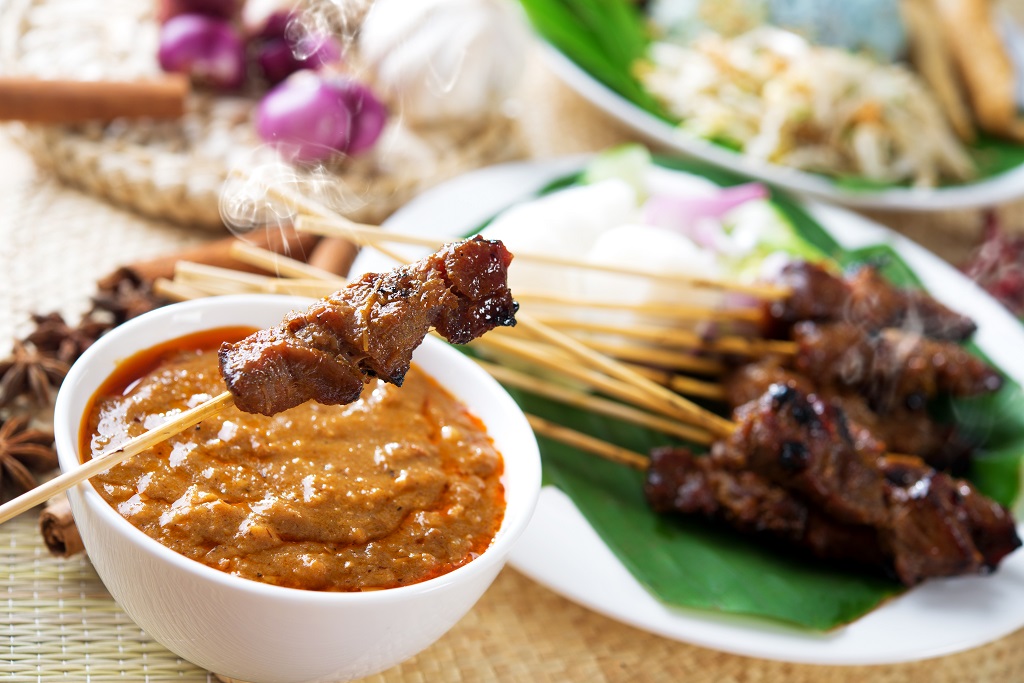 Believed to have originated on the island of Java, now-ubiquitous Satay (skewered meat coated in a tangy soy–peanut sauce) is everywhere in Singapore, from hawkers to the most elegant dining establishments. Order it as a snack, starter or main course. The sticks of smoky grilled chicken, beef, pork or lamb are blissfully satisfying. Sample these delectable morsels at the casual Oopen Pasta and Grill at Ibis Singapore Novena.